Arts Center Nears Construction
Molokai Art Center (MAC) made it one step closer to the renovation of their new building this past weekend. They hosted nearly 250 people at a sold-out event at Coffees of Hawaii in an effort to fundraise for the first-ever art center on Molokai.
Last Saturday's "Soup 'R Bowl" party treated guests to handmade ceramic soup bowls, eight homemade soups, and the music of local musicians.
"I think [the center is] an important part of the community. We need a place for [artists] to do what they do," said Darlene Hall, a community resident.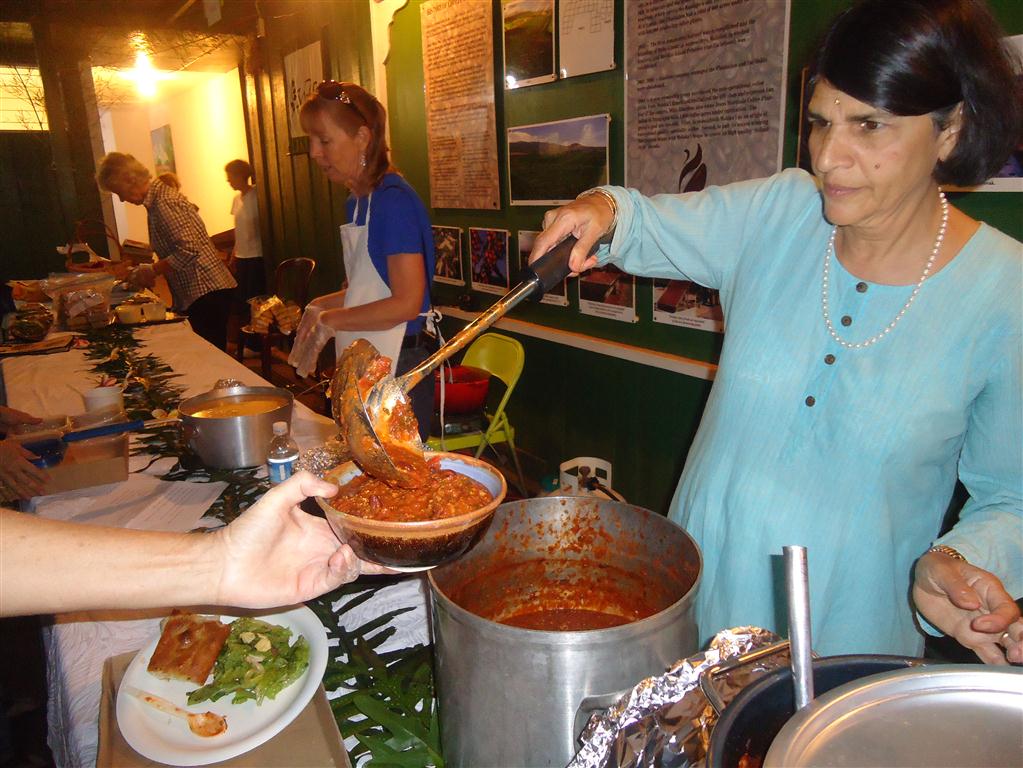 The arts center was founded in 2010 with local artists Emillia Noordhoek, Dan Bennett, Kim Markham, April Torres and Betty West. The board members have been throwing fundraisers ever since in order to renovate one of the buildings on the Coffees' property.
MAC is nearing the finalization of a five year lease for a 763 square foot structure behind the coffee processing plant. President Emillia Noordhoek said that she plans on signing the lease within the next couple of weeks.
The group had abandoned the idea of renovating a different building on Coffee's property, because it would have been too costly to make the structure useable and safe, according to Bennett.
The Art Center will feature a kiln, eight wheels, and a raku kiln. Raku is a Japanase-style of firing, which uses a low-heat process.
"I thought it was great. I had a great audience and I'd gladly do it again," said one of the night's musicians, Norman DeCosta.
After the signing of the lease, the committee can finalize its building plans and begin construction.
"We hope to start having classes by this summer," Noordhoek said.