Artistic Community Shines
Visitors and residents alike will now be able to fly into some local art. Four artists were commissioned to create and display their artwork at the Ho`olehua Airport, breathing life into the blank canvas that was the terminal. From photography of a Molokai beach to a batik screen depicting Father Damien, all pieces are distinctly Molokai.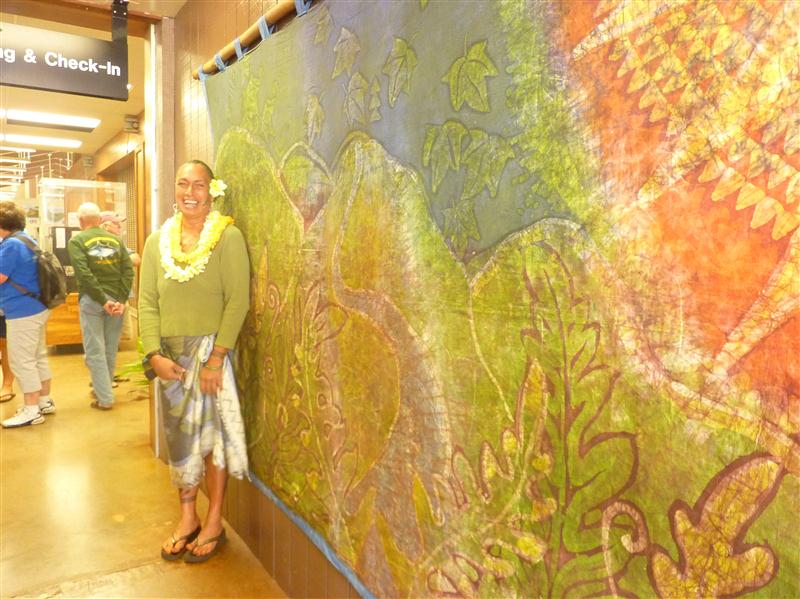 The pieces, scattered throughout the terminal, don't yet have an end date to when they will come down, allowing both visitors and residents a lot of time to check out the place.