Are You Ready for Some Football?
High school football makes its Molokai comeback.
Anticipation is building for Molokai High School's (MHS) newly minted football team as the players gear up for their first scrimmage on Oct. 2 against Seabury Hall and St. Anthony high schools on Maui.
"This is huge," said Hanohano Naehu, assistant coach. "We keep telling the boys there's been no team since 50 years ago."
For the past six weeks, the team of about 20 guys has been practicing drills, plays and fundamentals – without full padding or helmets. Head Coach Mike Kahale said the team will be receiving more equipment this week, but will have to borrow St. Anthony's helmets for this weekend's games.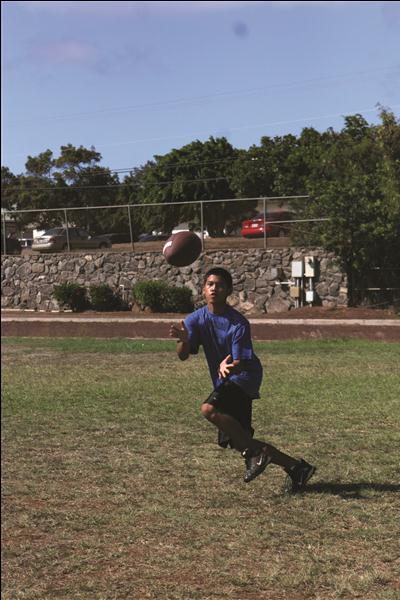 kept everyone."
Naehu, who works with the team's defensive end, sees big things in MHS' football future.
"I would put our kids up against anyone, anytime, anywhere," he added.
After this weekend's scrimmage, the team is tentatively scheduled to head back to Maui to play the same two teams on Oct. 23. Kahale said the goal is to host a scrimmage on island this year, but will be determined based on funding.