'Another Year in the Books'
Cross country competes in state meet.
The three-mile course was muddy and hilly, and the weather was hot. But the Molokai cross county runners held their own at the high school cross country state championships last Thursday in Waipahu, Oahu.
The boys' team sent two of their three qualified runners – Akona Adolpho didn't attend due to illness. Senior Kevin Dudoit, a third-year state qualifier, ran 18:38.75 to place 57th overall, and sophomore and second-year qualifier Isreal Adolpho ran 21:07.85 for 151st place.
"They did good – kind of what I expected," said boys' coach Mahinahou Ross. "A good experience for Kevin – he was really steady and consistent throughout the season."
Last year, Dudoit got 82nd. He credits his higher place this year to more miles ran at practice.
"I think I just ran harder [at states] because this year's my last year," he said.
Ross said after graduating some of his best runners over the past few years, he hopes to qualify as a team again with five runners returning next year.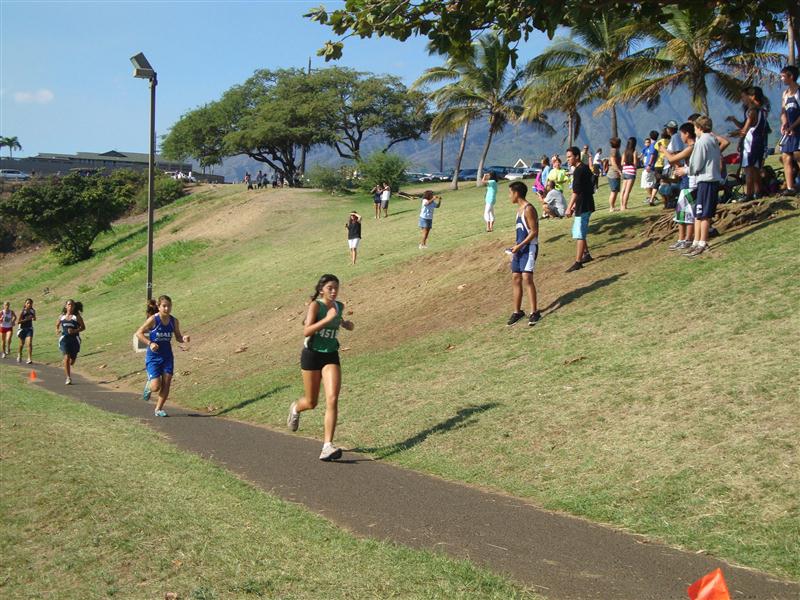 ."
The girls' coach Kelly Go said this was a good season, and a learning experience "for us both" – this was her first season coaching and she had a few first-time runners.
"Another year in the books," Ross summed up.