Annual Soup 'R Bowl in March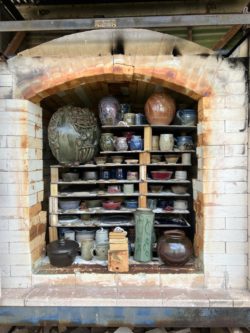 MAC News Release
The 12th annual Soup 'R Bowl fundraiser will be held on Saturday, March 5, at Lanikeha Community Center in Ho'olehua.
The unique fundraiser, featuring ceramic bowls made by Molokai artists and a hearty soup meal, benefit the Molokai Arts Center (MAC), the island's only nonprofit arts education organization. Potters have been busy making new bowls (photo of first kiln of 2022) to choose from.
Save the date, mark your calendars, and watch for online ticket sale information coming soon.