On and Off Field, Football Excels
Without the opportunity to join the Molokai High School (MHS) club football team, many players would have spent the last three months "staying home," said senior quarterback Keola DeMello. Others could be "getting in trouble, most likely," added free safety Kaloko Akina, another senior.
Instead, the 30-man squad spent that time on the field, running through hours of practice, drill after drill, day after day.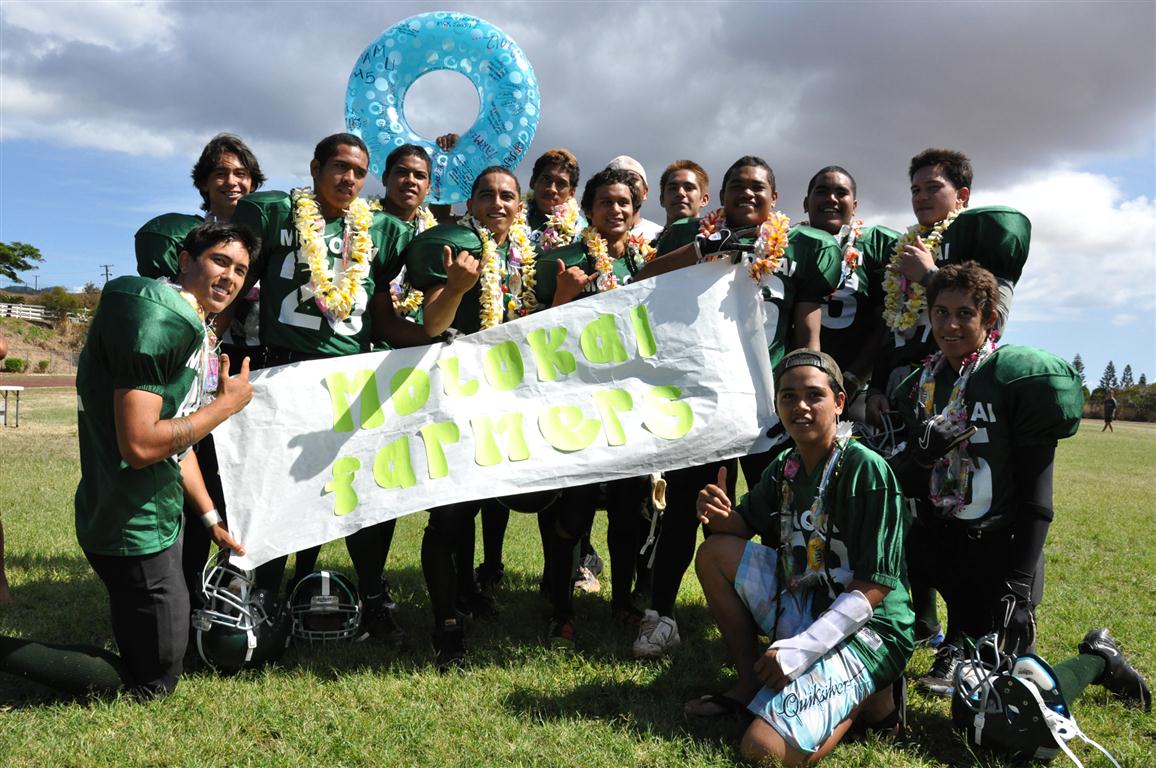 Motivation was not lacking last weekend, as Molokai surged ahead to a 40-2 halftime lead en route to the win. Making efforts to mix up their offense, the Farmers scored in the air and on the ground, with senior Shauden Pedro tallying one each way. Noah Caparida added another touchdown, while fellow sophomore Koa Traxler-Ortiz had two and intercepted a St. Anthony attempt in the end zone.
The team's 13 seniors were honored in a ceremony after the game, with many saying they can't wait to come back and cheer next year's squad.
"It's exciting," said senior Enoka Kalilikane. "They better step up – they gotta step up."

Kahale thanked the Molokai community for their immense support throughout the season, the players for their hard work and time in making the season a success, and his wife, Nicole, who he called "the motor behind the scenes."