Anahaki Band
Molokai music series
Molokai's newest jam band on the scene is Anahaki Band, which offers a smooth collection of heartfelt, Molokai-based songs and playful tunes. Popular song 'Billion Dollar Fish' is a commentary that money doesn't buy happiness. The Dispatch sat down with lead singer Kanoho Helm to talk story about the band.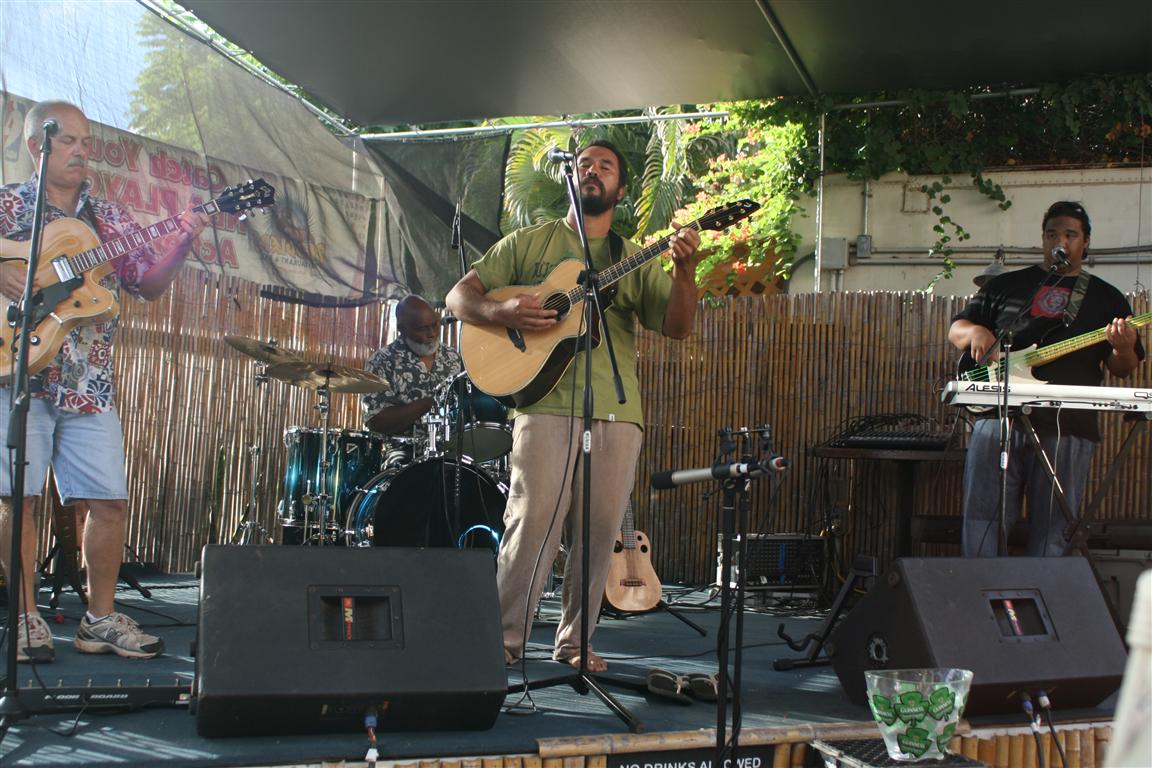 Molokai Dispatch (MD): How long have you been together?
Anahaki Band (AB): Our four members have been together for about a year. The musicians are the house musicians of Molokai. I don't know how I got to be with the best – I'm lucky to play with these guys.
MD: Where do you find your inspiration?
AB: Family, the island, people, world events…I do the writing, since I was in school.
MD: What is your favorite band memory?
AB: We make favorite memories all the time. We're always laughing together. We love music, new stuff and just to create.
MD: What are your musical influences?
AB: All types: Bob Marley, Robert Cray Band, Richard Bona.
MD: What do you want your audience to take away?
AB: When I perform for people, music is personal. They can go away with a feeling of emotion, someone can feel something and relate.

MD: What is next for the band?
AB: We're hoping to expand – play other places and make some recordings.
MD: How would you describe your music in three words?
AB: Aww shoots…box house, spiritual, world music.
You can catch Anahaki's next performance at Paddler's Inn on July 15.