Alvin Kalani Kawaa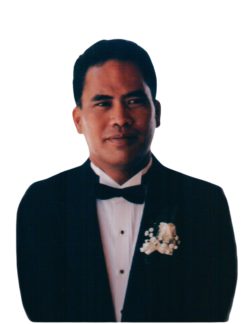 Alvin Kalani Kawaa was born on Nov. 19, 1962 in Honolulu and died on Dec. 3. 2022 at home in Ho'olehua, Molokai. He is survived by wife Kenetta Nani Kawaa; daughter Tanya Kaleinani Hanohano-Hashimoto; son-in-law Peter Hashimoto; grandsons Peter "Kahaku" Hanohano- Hashimoto (Hana) and Aaron "Kia'i" Hanohano-Hashimoto; and siblings Peter Kawaa III (LeeAnn), Kaeo Kawaa (Kahoiwai), and Glenn Adolpho (Cheryl). He was predeceased by his parents, Peter Kau Kawaa Jr and Blossom Puanani Adolpho, and sister Blossom "Sista" Kawaa.
Alvin retired after working for more than 25 years from UPS. He is also a Member of the Church of Jesus Christ of Latter Day Saints and graduated from Molokai High School Class of 1980.
Services will be held on Friday, Dec. 30, 2022 at the Adoloho's residence on Farrington Avenue. Visitation will be from 9 to 11 a.m. followed by a family program from 11 a.m. to 12 noon.