Airport Welcomes Coffees of Hawaii
There's a new reason to visit the Molokai Airport, and it has nothing to do with planes.
Coffees of Hawaii opened its second Molokai location last week, taking over the snack shop at Molokai Airport that previously housed Molokai Coffee Plantation. The company had sold Coffees of Hawaii products until it closed in December 2010.
In addition to an array of hot and cold coffee drinks, the Coffees of Hawaii shop overlooking the airport parking lot features a menu similar to its Kualapu`u location. Offerings include sandwiches, salads and soups brought in from Kualapu`u and hot bentos made by prepackage company Sushi Chef. Ice cream treats, baked goods and other snacks are also for sale.
"It's just great to have a place to actually eat here at the airport, for everyone – local and tourist," said Espresso Bar and Cafe Manager Pua Naeole. "Especially with the delayed flights, a lot of people don't come prepared."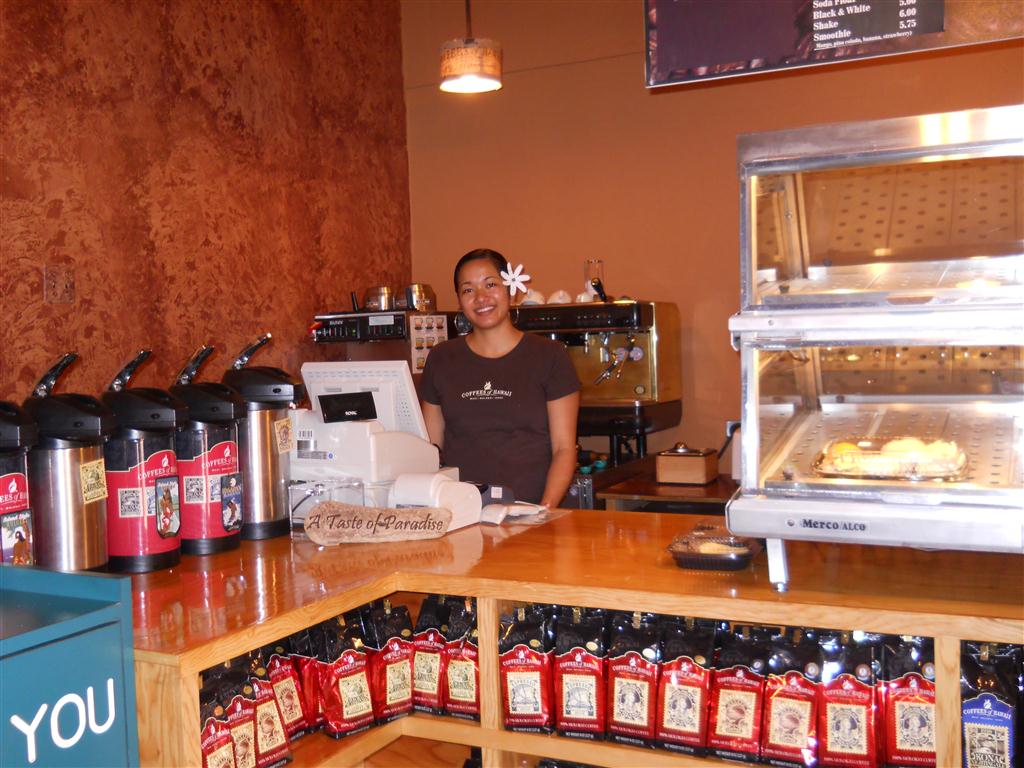 a lot of the inventory in stock because of our existing location in Kualapu`u."
Holmes said she hopes the new shop attracts business travelers, airport staff and other customers for whom the airport is more convenient than Kualapu`u.
Although Coffees cannot currently sell hot food like grilled hamburgers or fries at the airport, they hope to certify their grill and hood with the DOT in 2012, Holmes said. At that time, Coffees will also bid on a long-term contract for the space, she said.
The airport location will be open from 5:30 a.m. to 6 p.m. daily, although Naeole and Holmes said they will stay open later if flights are delayed. They plan to stay open 365 days a year.
Customers in a hurry may place advance orders by calling 567-6245.