Air Riflery Shoots, Scores
Molokai team starts season with a bang.
Kayla Matson and James Corpuz led the Molokai High School air riflery team at their first meet of the season, breaking into the top ten with scores of 204 and 229, respectively.
"Kayla did well, our season shooter was two points under her," said Head Coach David Kalani. "And she's new, never shot before."
Matson shot an 85 in prone position, 49 in standing, and 70 in kneeling – placing 7th overall. Corpuz shot a 91 prone, 67 standing and 71 kneeling, making 6th overall.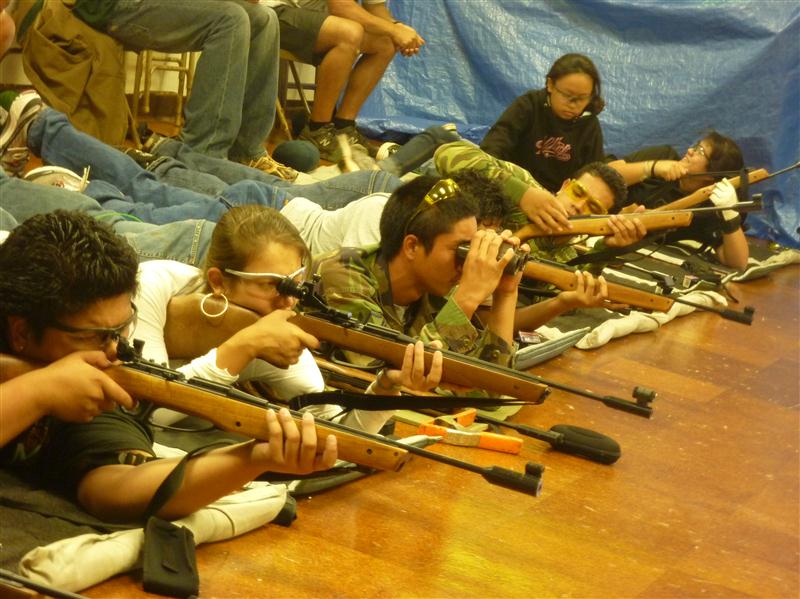 they did," Kalani said. He also said he was very appreciative of his assistant coaches, Eddie Gorospe and Henry Corpuz, for helping during this first week of competition.
The Farmers head back to Maui on Oct. 9 to compete against Baldwin High School.