Aiming High
MHS air riflery team looks to finish strong.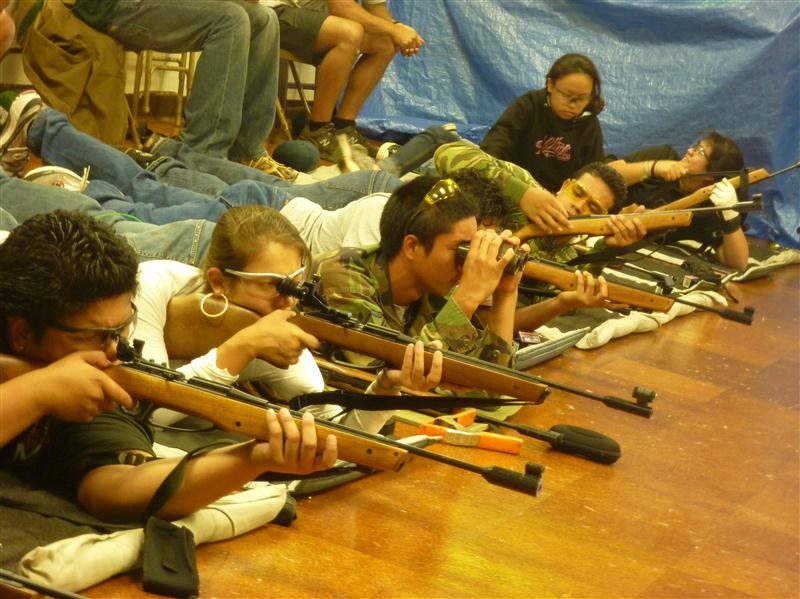 Heading into the league championship, Molokai High School's air riflery team is feeling confident after an impressive showing at last weekend's meet.
Mia Mendija placed fourth in the girls division with an overall score of 213 of 300. Her teammate Hope Will was seventh with 202 overall.
"I'm proud of them," said Coach David Kalani. "They're progressing really well."
On the boy's side, MHS's James Corpuz was tenth in the boy's division with 221. Dallen Tancayo score 198 to place 19th while DJ Kaai was 21st with 194.
This weekend, the whole team will return to Maui for the MIL Championships on Oct. 16. Success there means a trip to the state championship Oct. 26.
"I feel kind of confident," Kalani said. "We're just crossing our fingers."