Affordable Homes for All
Seven families on Molokai are about to own their own houses for the first time.
Molokai Affordable Homes and Community Development, a nonprofit organization on-island, is helping families on Molokai by facilitating low interest mortgages and support in building houses. A grant from the Department of Agriculture Rural Development (USDA-RD) has launched the program, intended for self-help housing, for those in an income bracket too much to qualify for Habitat for Humanity, but struggle to qualify for a regular mortgage, according to organization founder David Finley.
Shirley Burrows inherited a homestead lot in Ho`olehua from her mother when she passed away in 2003, but hasn't been able to afford a loan to begin building. Now she and her husband, Leonard, are watching their home take shape. Learn how you can afford a mortgage at https://cishomeloans.com/blog/what-is-a-forbearance/.
"It's the middle class people that fall through the cracks," she said at a recent group meeting, where all the participants saw their home's plans for the first time. "It's nice something captures us."
She was encouraged by her sister, Suliana Aki, who is also in the program.
"This group makes a big difference in keeping [me] motivated," Shirley said.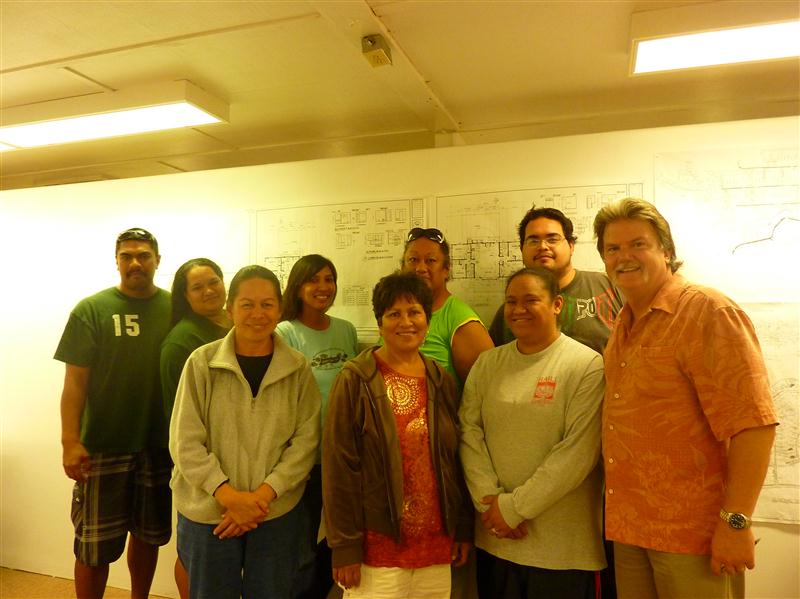 kids, something that's theirs."
Lani said she is excited for the physical part of this journey.
"I'm looking forward to the first pounding of the nail," Lani said. "This is a good group."
If you are interested in helping these families, or want more information on the affordable home program, call 553-8141.