Adult Daycare Moves Forward
Students get involved in island planning process.
After resolving a four-year parking lot issue, the adult daycare program at Home Pumehana has been granted a step forward. The Molokai Planning Commission (MPC) voted unanimously to extend the county special use permit to Hale Mahaolu. Hale Mahaolu is landlord of the Home Pumehana retirement center in Kaunakakai – the facility which would house the program.
Vice-chair Steven Chaikin said the planned facility is a valuable service to the community.
"Obviously [Molokai's] adult daycare needs are going to continue," he said.
The application was filed in 2006, but halted when off-site parking could not be appropriately consolidated into the area. The County of Maui resolved the issue, but due to the length of time, the permit was set to expire in July 2016.
Commissioner John Sprinzel suggested extending the permit, starting from this year, to give the permit a full 10 years. MPC agreed and voted to extend the special use permit to July 2020.
Extending Home Pumehana into a daycare requires an additional license, which Judy Mikami of Na Pu`uwai said is still pending. Na Pu`uwai, a community-based health organization, will be staffing the new center.
Students Visit Commission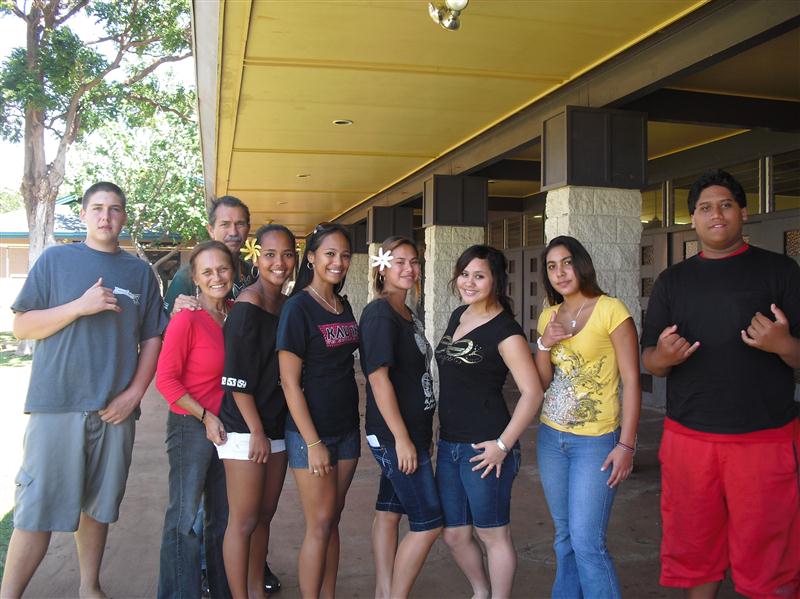 The seven-student class of Ho`omana Hou School made a visit to the last MPC meeting as a part of their political science curriculum. Each stood before the commission and voiced a concern they had about the community, such as the closing of Maunaloa Elementary and
"It's great to see you engaged and involved in the process," Chaikin said. "You are the future of this island." He also encouraged them to voice their thoughts at the next Molokai Community Plan, a public event every 10 to 20 years.
As one commissioner who became active in Molokai affairs at the same age as these students, Mikiala Pescaia was proud to see them get involved as well.
"I look forward to seeing you one day sitting in this seat," she said.
Commissioner Resigns
Chaikin also announced that commissioner Teri Waros, owner of Kalele Bookstore and Divine Expressions, offered her resignation. Waros stated that scheduling conflicts were the reason for her resignation.