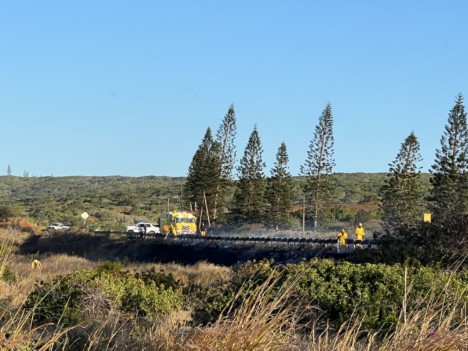 By Jack Kiyonaga, Editor
Last Sunday, Nov. 5, a fire ignited along the side of Maunaloa Hwy., just before Kaluakoi Rd. By 4:25 p.m., firefighters from stations in Kaunakakai and Ho'olehua had responded to the scene, successfully containing the blaze within an hour. While the fire only burned about an acre of land, residents are concerned that it could have been much worse.
"We dodged a bullet," said Norm Rizk, president of the West Molokai Association (WMA), which represents over 800 homeowners.
Nov. 5 was a red flag day across Maui County, with low humidity and high winds driving up the risk of fire.…