75 Years of Education
Kilohana School anniversary approaching.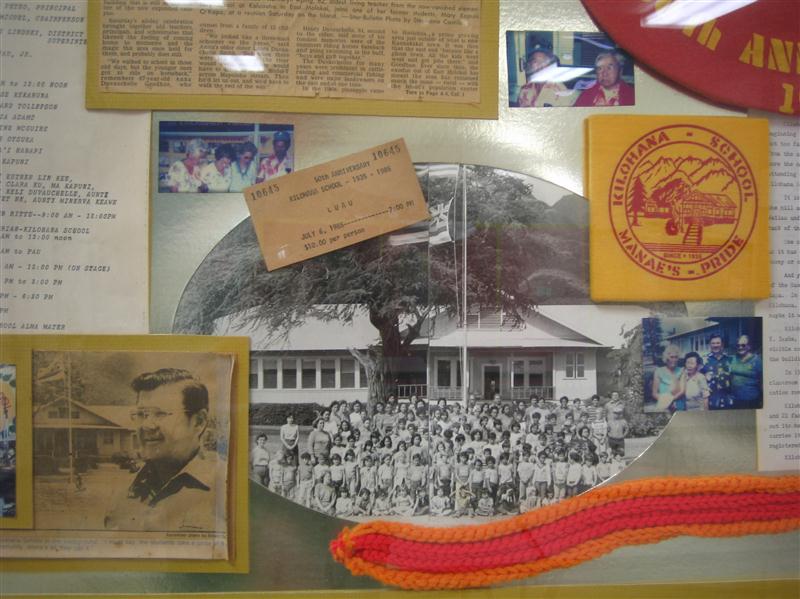 Nestled in the foothills of Molokai's east end peaks, Kilohana School has been a community anchor for 75 years. This summer, the community is gathering in celebration of a long and successful education legacy on July 3. The all-day event will feature a ho`olaulea from 8 a.m. to 2 p.m. and a lu`au from 6 to 9 p.m.
Crafts, games, ono food, produce and entertainment at the ho`olaulea promises fun for the whole ohana, while the lu`au will include dinner and a show, along with a host of other entertainment throughout the evening.
Kilohana 75th Anniversary T-shirts are available for $15, DVDs of Kilohana's history made by Kilohana students are on sale for $7 and lu`au tickets are $20. All proceeds go to the Kilohana School Community Organization.
Zessica Apiki of the anniversary planning committee said ticket sales are selling quickly. Almost 200 of the 400 tickets available for the lu`au event have already been sold. Tickets will be sold through the ho`olaulea that day, but will not be available at the door for the lu`au.
The VIP guest list for the event includes two alumni who attended the school when it began in 1934, as well as County and Department of Education officials.
"I feel like all of a sudden I've become part of this history," said Richard Stevens, who is concluding his first year as principal of Kilohana and an active member of the event committee. He added that the Kilohana Bazaar held a few weeks ago raised $20,000 for the school and he has high hopes for the anniversary event.
Contact Zess at 553-5446, Edwina at 558-8222, or Moses at 558-8143 to purchase lu`au tickets. Tickets will also be available on select Saturdays in front of Friendly Market Center.